Simple 3 Step Integration
Tired of answering questions employees ask for the gazillionth time?
You are only 3 simple steps away from delegating that task to Donna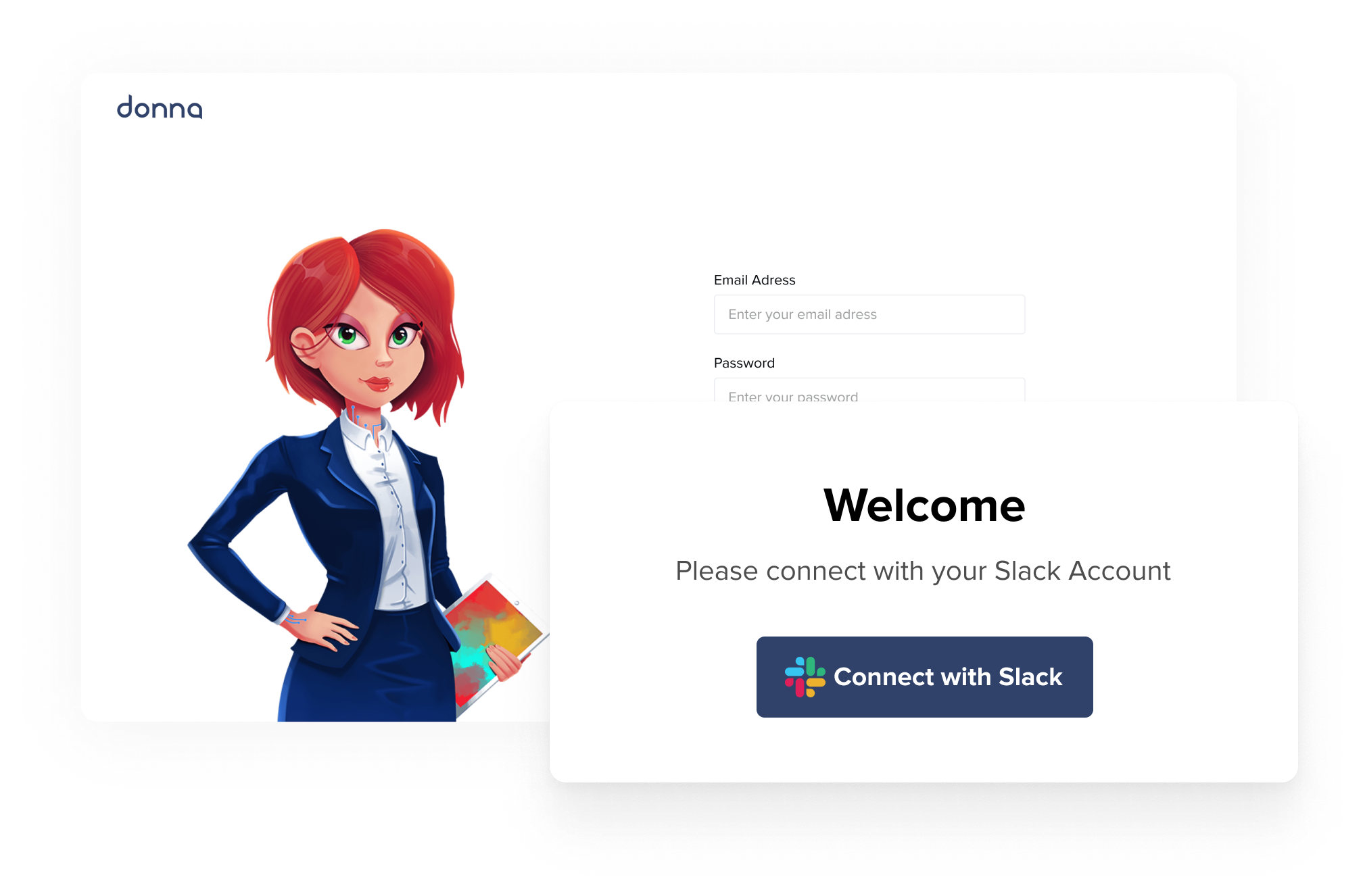 Connect Donna to your Slack workspace
Introduce Donna to your team by inviting her to your Slack Workplace. To do this, simply click the "Connect with Slack" button that appears on the welcome screen after you create your account.
Teach Donna what you know
Like any new team member, Donna needs to learn about your business in order to give more accurate answers to your employees. Find the questions your employees constantly ask from the wide range of predefined ones and provide suitable answers to them.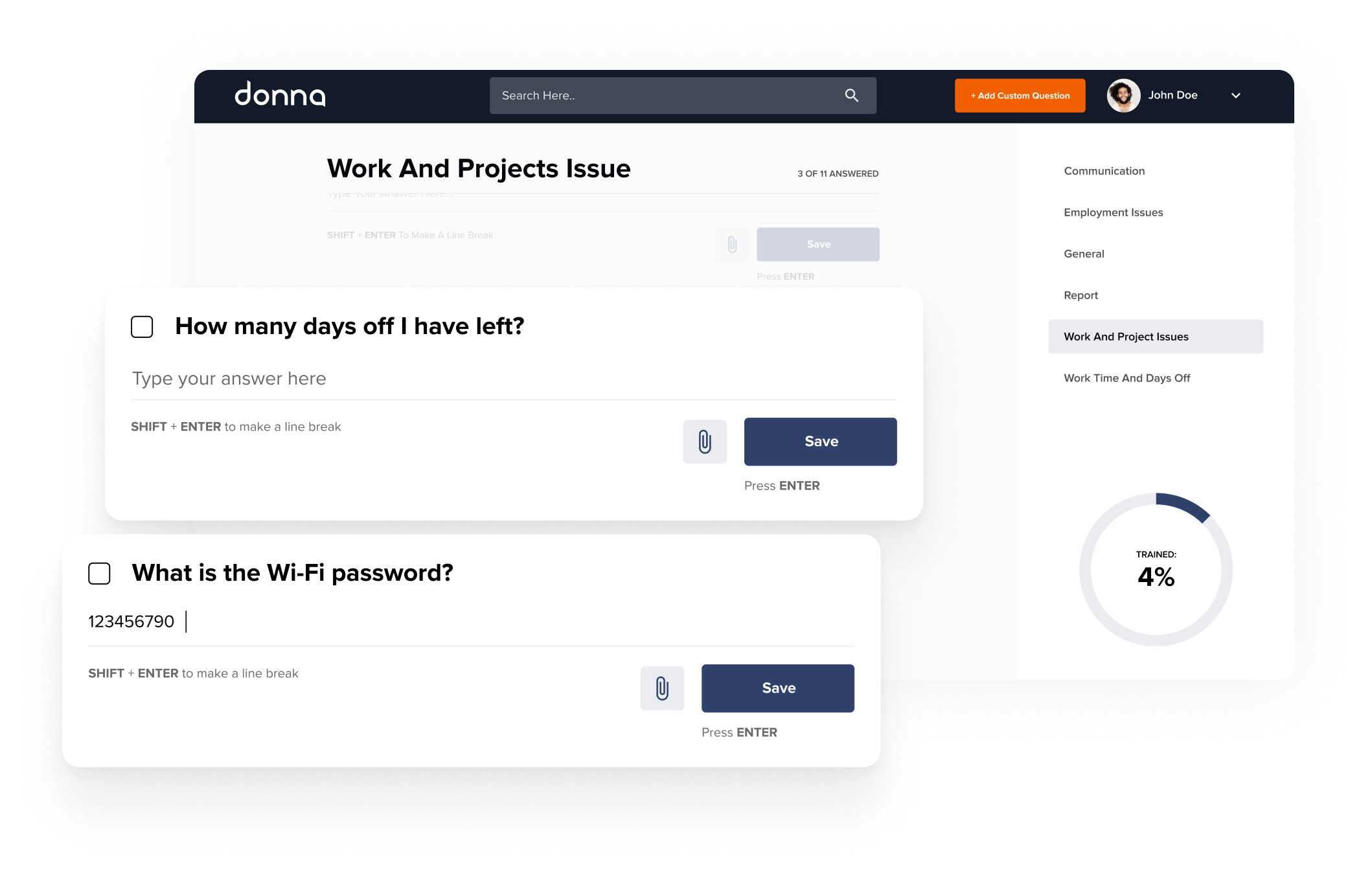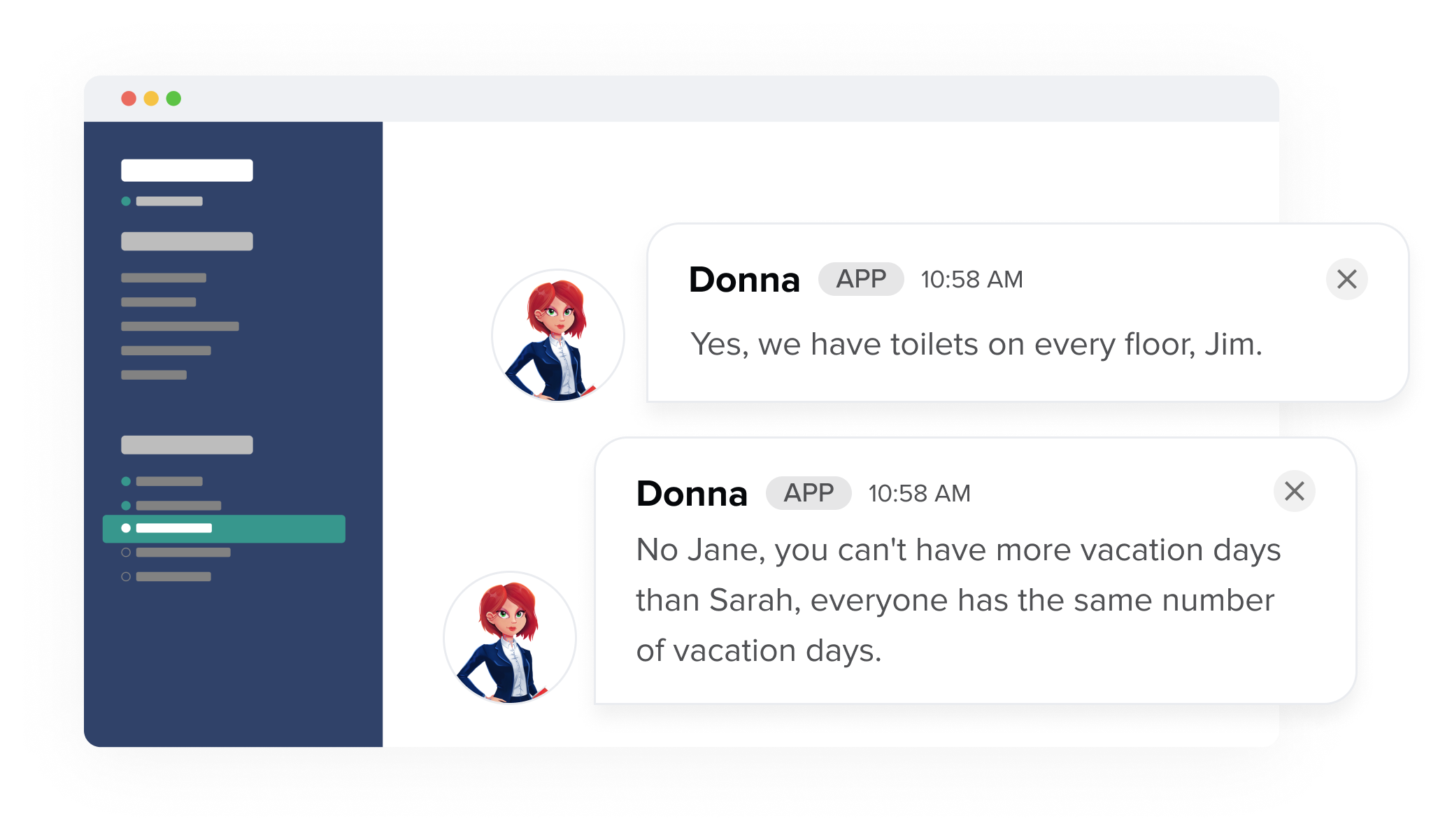 Let Donna take care of the rest
Now, Donna takes the wheel on dealing with all those annoying, repetitive questions employees ask the HR department or manager. It is that simple!
What are you waiting for?
Install Donna on your Slack workspace now and save time and effort for the HR manager to handle something more important that the same questions, over and over.
Get it now